La Fundación Dental Española es la Fundación del Ilustre Consejo General de Colegios Oficiales de Odontólogos y Estomatólogos de España.
Nace en 1997 con el objeto de promover la salud bucodental de todos los españoles, así como el fomento, desarrollo y seguimiento de todas las iniciativas encaminadas a la consecución de un óptimo nivel asistencial y sanitario de todos los sectores de la población.
Del mismo modos, otros de los objetivos de esta Fundación es la promoción del nivel científico de todos los profesionales odonto-estomatólogos, el fomento, la organización y el desarrollo de todo tipo de actividades formativas para dichos profesionales, junto con el desarrollo de iniciativas con la finalidad de obtener y controlar el nivel de calidad de los servicios odontológicos.
El desarrollo de programas de Odontología Social para los diversos sectores de la población, el fomento de la investigación en todas las áreas de la Odontología y la organización y desarrollo de actividades informativas sobre salud bucal para la población, son otras áreas de interés de esta Fundación.
Portal de Transparencia y Buen Gobierno de la Fundación Dental Española
Doing the successful thing,
at the right time.
Consulting WP really helped us achieve our financial goals. The slick presentation along with fantastic readability ensures that our financial standing is stable.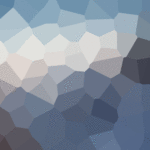 Amanda Seyfried
Microsoft Inc
The demands for financial institutions have changed a bit. Obfuscation is no longer accepted, which is why this Business WordPress Theme is so perfect.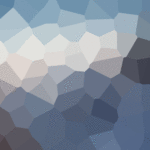 Debbie Kübel-Sorger
Google
When you are in the financial industry you know the image you have to project to people. You have to be agile and authoritative;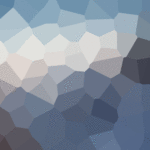 We thought a lot before choosing the Financial WordPress Theme because we wanted to sure our investment would yield results. This was clearly the best choice.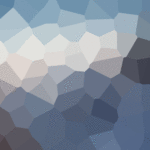 Cintia Le Corre
Harmony Corporation
Consulting WordPress Theme is the way to go for financial institutions. We take pride in being a transparent and perfection oriented organization.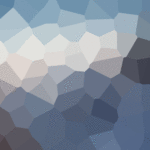 Christian Marcil
Grandier Co
Información Institucional y Organizativa
Funciones

Funciones que corresponden a la Fundación Dental Española

Normativa

Normativa que aplica a la Fundación Dental Española

Estructura Organizativa

Gobierno de la Fundación y composición del Patronato
Información Económica
Cunsumer Products

Woke raw denim seitan post-ironic, twee flannel bicycle rights gastropub direct trade sriracha

Surface Transport

Cronut semiotics portland, truffaut tumeric forage polaroid tacos before they sold out gluten-free

Environment

Woke raw denim seitan post-ironic, twee flannel bicycle rights gastropub direct trade sriracha

Travel and Aviation

Normcore cornhole synth, keffiyeh asymmetrical vaporware hell of. Sartorial leggings butcher pork
Información de Relevancia Jurídica
Environment

Woke raw denim seitan post-ironic, twee flannel bicycle rights gastropub direct trade sriracha

Cunsumer Products

Woke raw denim seitan post-ironic, twee flannel bicycle rights gastropub direct trade sriracha

Travel and Aviation

Normcore cornhole synth, keffiyeh asymmetrical vaporware hell of. Sartorial leggings butcher pork

Financial Services

Truffaut tumeric forage polaroid tacos before they sold out gluten-free loko synth pabst gentrify.

Surface Transport

Cronut semiotics portland, truffaut tumeric forage polaroid tacos before they sold out gluten-free

Strategic Planning

Normcore cornhole synth, keffiyeh asymmetrical vaporware hell of. squid vinyl leggings butcher pork
Schedule a free business consultation